W-inspire by United DFC wins National Impact Award from Coaching Association of Canada
---
---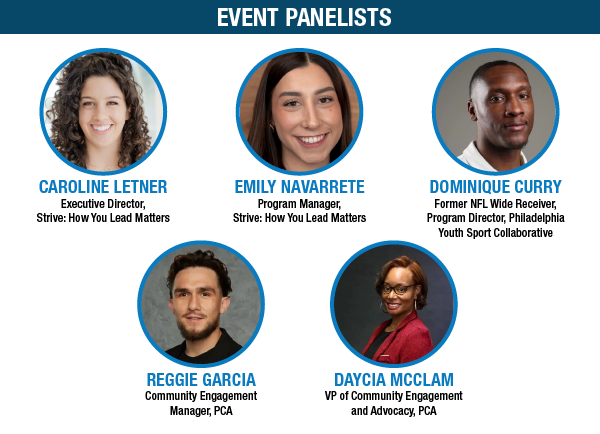 ---
Dartmouth, NS - United DFC is excited to announce that W-Inspire is the 2023 recipient of the Coaching Association of Canada's Impact Award. The Coaching Association of Canada (CAC) will celebrate remarkable achievements in coaching and sport development during the Petro-Canada Sport Leadership Awards Gala that will take place Friday, November 3, 2023 in Calgary.
Hosted by the CAC in partnership with Petro-Canada, a Suncor business, this annual gala honours coaches who exemplify the values and competencies of the National Coaching Certification Program (NCCP) and their positive impact within the sport system of Canada. It is held during the Petro-Canada Sport Leadership sportif conference,Canada's annual conference for coaches, researchers, sport executives, and administrators.
The Coaching Association of Canada's Impact Award recognizes an individual or organization for their creation of an innovative event or program that has benefited the sport and coaching community. In response to a dynamic sport environment, the recipient has demonstrated perseverance and a determination to uplift those around them, and a dedication to supporting marginalized groups in sport throughout the creation and implementation of the event or program.
Born from a vision to empower female leaders in sports, W-Inspire is a full-day conference in Nova Scotia that has evolved into a vital platform for women and gender-diverse individuals in soccer to connect, learn, and inspire one another. The inaugural 2019 event welcomed 78 female coaches for a day of learning and camaraderie.
Expanding across Nova Scotia to include young coaches, managers, and volunteers, W-Inspire champions gender equity and encourages women to break barriers in soccer, with an undeniable impact reflected in a 100% return rate from delegates. They catalyze change, shaping a more inclusive soccer community by empowering emerging leaders, fostering coaching excellence, and building a supportive network. From increasing female and gender-diverse coaches to nurturing future leaders, W-Inspire aims to transform soccer in Canada.
"I continue to be inspired by the extraordinary efforts our club invests in the promotion and nurturing of women coaches within our community. This event was conceived by Susan Steele and officially inaugurated in 2019. Susan, alongside a dedicated team of volunteers and staff, is actively fostering an inclusive environment dedicated to nurturing and advancing the next wave of coaches in our club, our community, and our nation. The entire club feels deeply honored to be the recipient of this esteemed award, and we extend our heartfelt gratitude to everyone who played a pivotal role in making this achievement a reality," expressed David Campbell, Executive Director of United DFC.
United DFC will be hosting another W-inspire Event on November 18, 2023.
Join us as Erin McLeod shares her incredible journey to the Canadian Olympic Sports Hall of Fame, highlighting her achievements as a national soccer team athlete. Erin will also champion gender equity, delivering a vital message for all.
"I'm so thrilled for the opportunity to connect with people in the soccer community in Nova Scotia. I hope to share some of my experience and learnings but also connect with people at the grassroots level in soccer. Soccer has given me so much, it's helped me with discipline, hard work, determination, but also helped me to learn about leadership, working well with others, self-worth, and recognizing that sport isn't accessible or welcoming to everyone. I believe in collaboration and working together to create safe environments but also recognizing what barriers in sport exist." said Erin McLeod
This event is open to everyone, regardless of gender, age, or sports background. Erin's message is one of hope, determination, and a powerful call to action. We invite you to be part of this inspiring experience and look forward to seeing you there.
To register for this event please click here
ABOUT ERIN MCLEOD


Erin McLeod, a former goalkeeper for the Vancouver Whitecaps, and a graduate of Penn State University, brings a wealth of professional and international experience to the event. She holds a National B coaching certification and is currently pursuing her UEFA B and UEFA B goalkeeping licenses.
Erin McLeod has represented Canada at three Olympic Games, with her most recent appearance at Tokyo 2020 resulting in a historic gold medal win. She has been a prominent figure in Canadian women's soccer, with numerous achievements and contributions to the sport.
This event is open to everyone, regardless of gender, age, or sports background. Erin's message is one of hope, determination, and a powerful call to action. All attendees will receive an autographed photo of Erin, and those who register before November 3rd will also receive a complimentary T-shirt designed by Erin's sister, Cara Lightman.
Don't miss this incredible opportunity to hear from a Canadian sports icon. Purchase your tickets now for what promises to be an unforgettable event. Seating is limited.
About the Coaching Association of Canada
The Coaching Association of Canada unites stakeholders and partners in its commitment to raising the skills and stature of coaches, and ultimately expanding their reach and influence. Through its programs, the CAC empowers coaches with knowledge and skills, promotes ethics, fosters positive attitudes, builds competence, and increases the credibility and recognition of coaches. For more information, please visit www.coach.ca, follow us on Facebook, Twitter or Instagram.
About United DFC
United Dartmouth Football Club was formed in 2018 when the four soccer clubs of Harbour East Region -Cole Harbour Soccer Club, Eastern Passage Soccer Club, Dartmouth United Soccer Club, and Dartmouth Football Club -united. Our colours are navy, white and action green, and we proudly refer to ourselves as "United!" United DFC is one of the largest clubs in Nova Scotia, with over 2,500 players from Under 3 to Senior. United DFC will deliver community soccer programs in Dartmouth, Cole Harbour and Eastern Passage communities, and also field competitive teams in Soccer Nova Scotia leagues at all age levels.